Newsletter - Autumn 2018
---
Welcome
Autumn is a most productive time in the garden. Getting a winter garden started in the warmer months gives plants a good start.
Winter will bring less evaporation and weed growth and insect activity is generally reduced, except for the white cabbage moth.
Enjoy a fascinating hobby - Alf Finch.

---
Garlic
---
Autumn is here and its now time to plant
| | |
| --- | --- |
| Autumn is a productive planting time. Check your needs of the following autumn vegetable seed now, or whatever you need for your area from the full catalogue throughout our website: | For growers in the tropics and frost free sub-tropics, you can also benefit from planting: |
---
Book Special - 30% off selected titles
---
Articles
How to Improve a Vegetable Garden
08 Feb 2018
Site selection
Roots from adjoining trees and shrubs will thrive when the garden is watered and fertilised to the detriment of your vegetables.
So a site must be free of invading roots.

Vegetables thrive in sunshine. Only green leafy vegetables can best be grown under various levels of shade though it will alter their growth and flavour so a gardener has to decide if this is beneficial. Consideration of roots and sunshine are crucial in the planning stage.
Things which are hard to change
Climate we are stuck with unless we move. For instance the level of frost. All other issues can be worked on to some degree.
Soil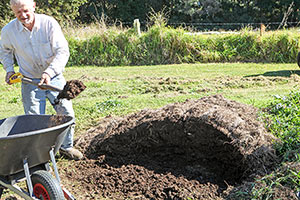 This can be designated the easiest thing to change given a little time.
Air introduced after each crop is beneficial. As rotary hoes create a hard pan where blades bottom out and disrupt soil life and cause compaction, they are not recommended. With a tractor curly tynes are best. When aerating by hand a garden fork is ideal with soil not turned over. A broad-fork can speed up the process with a little effort.
Fertility
Plants feed naturally in a balanced way from the soil humus content. As compost with a good humus content cannot be purchased the gardener wishing to add humus has two options
Make your own adding everything which is desired to be added into the heap.
Cultivate in a green manure and let the soil life turn the organic matter into humus. The green manure is a good soil preparation and weed control.
Earthworms
Most gardeners know how beneficial are earth worm castings. So earthworms can be encouraged in the garden. They eat only dead organic matter and castings are humus. So always think of the earthworm when aerating the soil, digging in green manure, watering and mulching the surface. Chemicals are not beneficial to earthworms.
Anything done to aid earthworm will also be beneficial to soil life and the health of your garden soil.
Pests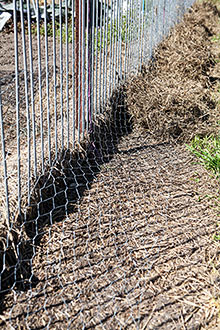 When a gardener experiences failures with pests, action can be taken. There is now available white netting or shade cloth which only casts 10% shade. This is designed to keep out insects as small as fruit fly and certainly cabbage moths. Wood-ducks will eat young sprouts and seedlings so the netting will keep them out too. Animals such as wallabys, kangaroos, bandicoots and poultry can also be kept out with a wire fence or old pool fence as illustrated. Rodents however need further responses. Few gardeners realise how mice can dig up seed without being noticed. They can smell each seed out and their digging of a freshly cultivated soil can go unnoticed. When the plot is watered next day all evidence is gone. Favourite mice feed includes corn, melons, cucumber, squash and pumpkin seed.

A good decoy is to place seed near but away from the plot to feed rodents without them needing to dig up the garden plot. Replace seed every evening as birds can take seed during the day.
Watering
In areas of limited water drip lines are very useful. Water can get through mulch and deep into the soil Gardeners can set a timer on the hose or come back some time later.
Extending the season
This can be done by planting direct and running covers over seedlings. Raising seedlings in a green house or igloo then transplanting is a common method of getting many weeks starting time on the season. Whilst seedlings are growing the garden can be prepared and weeks old seedlings planted into a weed free plot once soil has warmed up satisfactorily.
Grow well - Alf Finch
---
---
Activities at Eden Seeds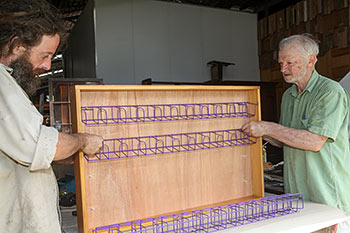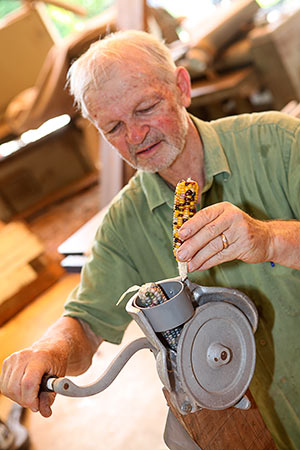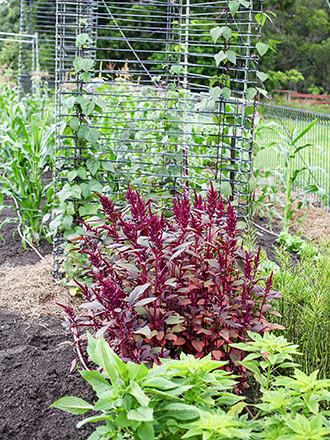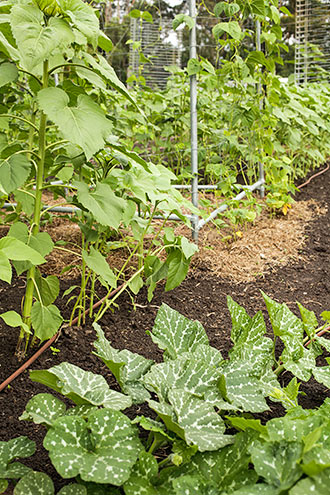 ---
Articles
Survival Story - Kane's Experience
07 Feb 2018
I was raised surrounded by the forest of the Blue Mountains National Park, wearing clothes when only in society.

I spent my early years frolicking in the woods, climbing trees, and crossing fallen log bridges over streams. I stopped wearing shoes when I was at University. I got bored with University and began learning survival skills.

Reading books, talking with elders, watching videos and practising.

A series of events left me homeless and I realised if I did nothing my situation would remain the same. However, if I planted seeds, then in 3 months or less, I could have a free meal.

So, I began planting seeds.
With insufficient funds, where was I going to get seeds?
I began bin diving at organic stores and saving seeds from the food's I ate.
I asked customers of organic shops for any seeds they may have lying around the house. I remembered bush foods and urban foraging.
I gathered seeds from parks, forests, and even went door knocking.

Now, I had to learn how to grow seeds. So, the experiments began.
I live a Nomadic life, so I was unlikely to provide irrigation or any water that except rain.
So, I developed set and forget farming… and food forest started kits were born.
The first experiment was to put around 200 species of edible seeds in one patch of soil. Walk away, and see what happens.

And here are my results,
On a sandstone cliff with 1-6 cm of topsoil under Eucalyptus trees, the best survivors were Chia, Leeks, Lemons, Macadamia, Onions, Sweet Potato, Carrots, Ginger and corn.
By a creek, under Eucalyptus, Wattle and Tea Tree, at 700m elevation, I grew Lettuce, Potatoes, Brassicas of all types, Chestnuts, Grapes, Ginger, Soapwort, Figs, Grapes and Vetch.
In the Valley's, root crops are the champions. Carrots, Beetroot, Onions, Turnips, as well as Corn, Legumes and Melons.
In hot land, reaching 47OC, Lavender, Rosemary, Medjool dates and Dragon fruit.

Also, wherever you find woolly solanum and blackberry nightshade, you can grow tomatoes and potatoes.

Last year, I made the first batch of Food Forest Starter Kits. Each packet containing up to 100 different species of seeds of edible varieties. I gave away around 500 packets in the Blue Mountains and surrounds. And this year, there are 5 new community Food Forest projects being grown.
Food Forest Starter Kits are the green manure mix from Eden Seeds, this equals to 30 species.
Then I added species available at my local organic wholefood store and also species I foraged from the wild.
---
---

The Gene Scene 9
GM-free Action Update
---