Newsletter - Spring 2017
---
Spring is here and it's now time to plant your vegie garden
Check your needs of the following vegetable seeds now, or whatever you need for your area from the full catalogue.
Seeds to plant through Spring/Summer
---
Corms for planting
---
Articles
Seed Curators Needed
18 Sep 2017
Seed saving is an increasingly important need to enable us to have access to the widest range of old traditional open pollinated seed. This is necessary for the continuing of nutritious, hardy plants from which we can save seed of our food heritage vegetables which will grow true to type in the next generation. Truly these are some of the many good reasons to participate in saving for future generations.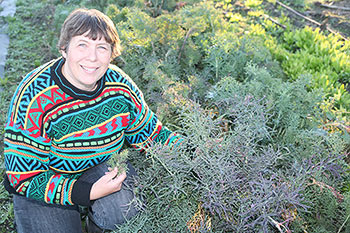 Rowan is a great example of a seed saver achieving seed saving for distribution to other keen growers of our heirloom varieties.
After travelling in country Victoria and South Australia as a part-time seasonal agriculture worker Rowan returned to her home town to assist with the care of family members. For many years she grew vegetables for resale. As Rowan realised that many vegetable varieties were becoming harder to obtain she switched to seed production.

Eden Seeds is a keen supporter of small local seed production and Alf Finch set his aim over 30 years ago to distribute Australia wide to home gardeners through mail order and stores which sell organic fruit and vegetables. This has grown to over 300 outlets mainly organic outlets and small local nurseries plus our internet sales. Alf is now re-invigorating seed saving efforts.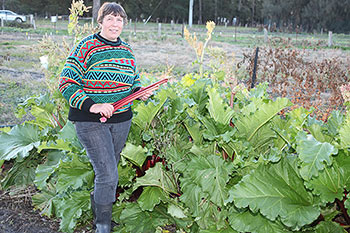 Like Eden Seeds Rowan, and seed savers Australia wide are now finding it a big task to keep up with demand. Every home gardener is encouraged to save one variety for distribution to other home gardeners.

(1) Easy to grow and save seed include:-
Lettuce, beans, tomatoes and peas

(2) Those even more needed and with the need to isolate, by distance, so cross pollination is avoided include:-
All melons, cucumbers, squash, pumpkins and corn

(3) Those with a little simple skills needed include:-
Carrots and onions

Contact Alf Finch at Eden Seeds if you think you can save one variety for distribution and enable the saving of our food heritage for future generations. Our new cool-room and filing system will enable better storage. Small amounts are useful and we can take large quantities also.
---
---
Articles
Compost In Our Garden
15 Sep 2017
The grass is greener on the other side.
These Jersey calves will produce manure to be added to horse manure and grass cuttings as the main ingredients. Lime, wood ash and rock phosphate are also added as well as a little soil.


---
---
Articles
Solar Power Update
13 Sep 2017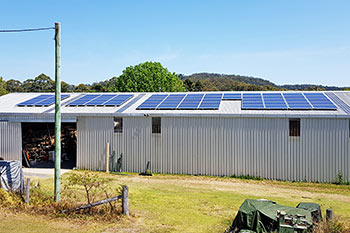 At present our 16kw system installed earlier this year is producing as much excess power as we are using.
---
---
Articles
Cool-room De-humidification
13 Sep 2017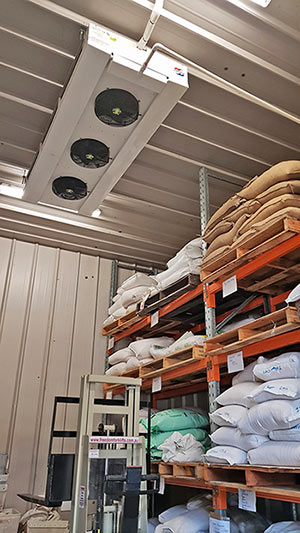 Two additional de-humidifying units are now in operation and humidity for seed storage in these cool-rooms is now 20% lower. We expect this will allow us to better store scarce seed and give high germination rates for longer.
---
---
Articles
Perth Outing
12 Sep 2017
When Alf and Nansi recently travelled to Perth to attend the Orchid Conference and bus tour of WA's renowned ground orchids and wildflowers a delightfully surprising find was the Cultural Centre Urban Orchard.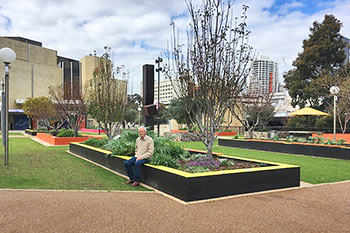 On top of the culture centre car park there is a garden with vegetables, fruits trees, herbs and flowers. This is an outdoor activity and function area and as such a wonderful example for city dwellers and a great spot to picnic or visit during work breaks.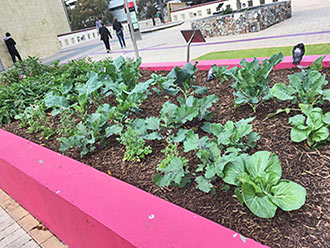 ---
---
Articles
Bandicoot Exclusion
14 Sep 2017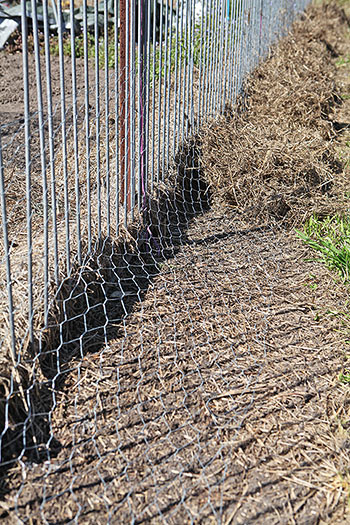 When Emma Stone visited with the Pacific Open Pollinated Seed Exchange Learning group she suggested a solution to our bandicoot problem.
We have now successfully placed chicken wire at the base of the garden fence. The wire is mulched so that when the bandicoot starts to dig the wire stops it.
Last year bandicoots dug up many of the large seeds we planted.
---
---
Book Special - 30% discount on selected titles
---
Moon Planting Guides

Coming soon in mid October:
Moon Planting Guide 2018 (Antipodean Astro Calendar)
---
Seed Collections
We have a new range of seed packs at a discounted price, AND include free postage & handling.
*Please note: adding other regular products to your order will incur regular postage & handling prices.

---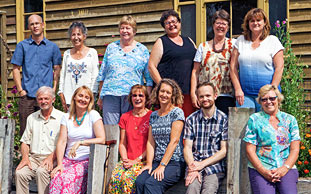 Thanks for your support, happy gardening.
Alf Finch & the staff at Eden Seeds & Select Organic.