Newsletter - Spring 2019
---
Old Traditional Open Pollinated - No Hybrids or GMOs - No Chemical Treatment
It's now time to start planting your Spring vegie garden

Check your needs of the following vegetable seeds now, or whatever you need for your area from the full catalogue.

Seeds to plant through Spring/Summer

Amaranth

Artichoke

Asparagus

Bean, Bush

Bean, Climbing

Bean, Bush Snake

Bean, Climbing Snake

Beetroot

Capsicum

Carrot

Celeriac

Celery

Chia

Chilli

Corn

Cucumber

Eggplant

Gourd

Lettuce

Luffa

Mustard Greens

Okra

Pumpkin

Radish

Rhubarb

Rockmelon
---
Casual Sales Rep position for Perth
Many thanks to Jan Russell-Brown for visiting reseller shops in the Perth area for many years.


We are seeking the services of someone who can travel around Perth for 2 days, twice in Autumn and twice in Spring to visit shops that sell our seeds. Car use and wages are paid.

No sales experience is necessary or required. The responsibility includes seeing that all is well and to do a stock-take to express mail back to us.

Alf will visit in August and travel with the new Rep for the first visit.


If you feel you can be of assistance please contact Alf Finch, phone: (07) 5533 1107 or email:

I am looking forward to a short visit to view the wildflowers.
- Alf
---
Seed Saving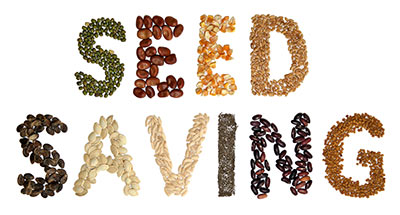 At Eden Seeds/Select Organic we have seed of the following for experienced seed savers to grow on for us.

Bush Bean - Double Princess, Stella Bianca
Climbing Bean - Mostoller Wild Goose, Lazy wife, Winged Bean
Broad Bean - Italian
Button Squash - Vert et Blanc
Cabbage - Pak Choy extra dwarf
Carrot - Cosmic Purple, Atomic Red
Capsicum - Chocolate, Marconi Red, Mini Chocolate, Round of Hungary
Chilli - Carolina Reaper, Joe E Parker, Magnum
Corn - Anasazi, Oaxacan, Hopi Blue
Cucumber - Mid East Prolific, Giant Russian
Kohl Rabi - Gigante
Parsnip - White Gem
Pea - Speckled
Pumpkin - Baby Blue, Styrian Hull-less, Golden Nugget
Radish - Rat tailed
Rockmelon - Keoros Special, Pele de Sapo, Petit Gris de Rennes
Spinach - Southern European
Swede - Butter
Tomato - Speckled Roman, Hillbilly
Watermelon - Moon and Stars, Mickeylee, Tendergold
Winter Squash - Yellow Pimply
Zucchini - Romanesco
These seeds are free and supplied to seed savers willing to sell back to us for Australia wide distribution.

The following is also a list from a dedicated seed saver who has now to move off the land she was sharing.
These are available for seed savers to multiply and spread around. We are keen to purchase any seeds for our distribution service.
Please remember most will cross so you will only be able to grow one of each species with bee flight.
Sorghum - African White.
Cucumber - Mini White, Small potato.
Watermelon - Royal Golden, Japanese Cream Flesh Suika, Navajo Winter, Golden Midget, Sunshine (this is an open pollinated one from Russia, not the hybrid with the same name), Orangeglo, Sweet Siberian.
Pumpkin - Garbo, Istanbul, Gills Golden Pippin, Blanc du Maroc, Quaker Pie, Solor, Shishigatani, Silver Edge.
Okra - Louisiana Longpod, Becks Bighorn, Abigails Coffee, Fife Creek Cowhorn.
Tomatillo - Aramillo, Plaza Latina, Tiny of Coban.
Chinese Cabbage - Mini Dwarf Choy.
Eggplant - Little Finger, Rotunda Bianca Stumata di Rosa, Antigua, Mitoyo, Toga, Don Quixote, White finger.
Radish - Rat tail Singara, Malaga.
Mustard - Emperor Tainong.
Zucchini - Gribovski.
Tomato - Matts Folly, Northern Lights, Farenheit Blues, Indigo Blue Beauty, Pink Bumblebee, Grubbs Mystery Green, Lovers Lunch, Speckled Roman, Chocolate Pear, Perfect Rogue, Brads Black Heart.
Melon - Kazakh, Edirne, Late Casaba, Madhu Ras, Mini Galya, Edible skinned summer melon, Luang Prabang Avocado melon, Hidir, Early frame Prescott, Gaucho, De Luneville, Aranchino, Hearts of Gold, Green Bosnian, Crane, Noir des Carmes, Prescott fond blanc, Delice de la Table, Apple, Bateekh Samara, Escondido Gold.
---
New Varieties
Recent additions to our seed range
---
---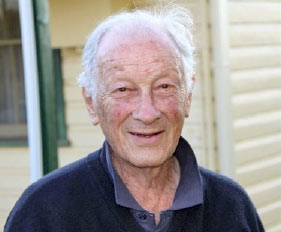 Alex Sergei de Podolinsky
13th July 1925
30th June 2019


With perception, vibrant energy and creativity, he gifted knowledge to the world.

Alex Podolinsky passed away peacefully just shy of his 94th birthday. He lived at home on his farm in Powelltown, Victoria until the end of his life. Alex was born in Germany. His father was a Russian Count from an ancient Russian noble family. His mother was German. Read More...
---
Shade Tolerant Plants
By Penny Ossowski
A few weeks ago Tom received a phone call from a new BOGI member whose question went something like this 'I have a small garden and desperately want to grow vegetables and herbs organically but my garden is mostly in shade for a lot of the daylight hours, what can I grow?'. We decided this is a common problem with small backyards becoming the norm, courtyards, balconies and of course the neighbours trees which often shade your garden. Tom did some research and sent me a list of some plants he'd found, this was followed up by me doing a walk around my garden and checking out which plants were doing what in shaded areas and some further contributions from other BOGI committee members.
Basically most plants that produce flowers and/or fruit need at least 6 hours of sunlight per day to prosper but they will often produce some flowers and fruit with less. If your kingdom suffers with too much shade at certain times of the year or all year round plant selection is one way to deal with it but there are also other ways.
· Grow in containers that can be moved depending on the season ( I find polystyrene boxes on the top of my pergola do well at certain times of the year, my son and his partner have their sun loving herbs and strawberries in pots and boxes on their carport roof and reach it from their back deck and stairs).
· Grow climbing plants, let them climb up stair railings, around veranda railings, over pergolas, through trees, over clothes hoists, along fences or even make structures especially for them to grow on and don't forget some plants appreciate a little extra shade in our hot summers.
· There may be seasonal opportunities due to the change on the sun's path across the sky in summer and winter.
Remember there is usually more than one way to skin a cat or in this case grow edible plants. There are varying degrees of sunlight and shade.
Some plants are happy as understorey plants and do well in dappled light and very little direct sunlight

· Ginger

· Turmeric

· Galangal

· Vietnamese Cress

· Vietnamese mint

· Mint varieties

· Lemon Balm

· Penny Royal

· Gotu Kola

· Mushroom Plant

· Chervil

· Aloe Vera

Edible Pepper (piper betel)

Monstera deliciosa

Mushrooms (p.9)

Some plants will grow well in bright light with very little or no direct sunlight

· Brazilian Spinach

· Warrigal Greens

· Celery

· Watercress

· Sorrel

· Wild Rocket

· Herb Robert

· Ceylon Spinach

· Comfrey

· Saw Toothed Coriander

· Ibeka

Some plants will do quite well with a couple of hours of sun any time of the day

· Asian Greens

· Lettuce

· Rocket

· Kale

· Mesclun Mix

· Spring Onions

· Silverbeet

· Asparagus

· Chives

· Bergamot

· Marjoram

· Cape Gooseberry

· Raspberries

· Mulberry Tree

· Midyimberry

Some will have their root area in little direct sunlight but climb up a structure so their flowers and fruit are getting a fair amount of bright light and sunlight most days

· Peas

· Beans

· Choko

· Luffa

· Passionfruit

·
Some plants will be attacked by pests e.g. aphids or be susceptible to fungal attack when they don't get enough sunshine or airflow around them. The above are some thoughts and information which may help you, but this article shouldn't finish here. We need your feedback and knowledge to complete it so don't be shy send in your observations and recommendations, experiment, record your findings for future use on your own little bit of earth.=
A Tip from Bob Cosgrove - While the temperatures are low it is time to grow some mushrooms in a shady part of our garden. Visit your nearest Mushroom Grower who sells used mushroom compost. Buy 1 or more trays of mushroom compost (mushroom compost is put out for sale in what looks like clear heavy duty plastic bags under and around them). Take it home and place carefully in a shady spot in your garden, water daily with collected rain water and before you know it you will be harvesting your own mushrooms. In a couple of months when the weather gets too warm for more mushrooms to grow add the compost to your compost heap and when it breaks down use it on the garden.
---
Green Manure Mix
It is enough to cut green manures as they flower though they can also be cultivated into the top 5cm (2 inches) of soil. As part of the rotation they help build up organic matter and the rotation can be used to control weeds. Stir well before broadcasting into a newly cultivated soil. The mix may vary a little depending on availability. Our aim is to make available as many reasonably priced legumes, grains, vegetables and herbs as possible. Not all mature together, but that's o.k, dig them in anyway and leave them one month before planting time. 400g covers approximately 100sq m. 1kg covers approximately 250sq m. 4kg covers approximately 1000sq m.
---
Book Special - 30% discount on ALL titles!
Stock reduction sale, we are offering a massive 30% off all our books, DVDs, and wall charts. Prices will remain listed at full price but we will manually deduct 30% discount off any books on your order when we process your order.
---

Thanks for your support, happy gardening.
Alf Finch & the staff at Eden Seeds & Select Organic.