Gardening Articles
How do you germinate your seeds?
By Penny Ossowski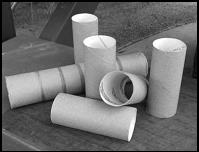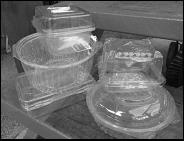 Some seeds can be planted directly into the garden beds, some do better in seed trays and sometimes we want to get an early start on seedlings when the weather is not suitable for them to go directly into the garden bed. This is something about which we should share our success stories. I have often used a polystyrene box covered with an old glass car window to germinate my seeds but this can be problematic when one group of seeds germinates more quickly or grow much faster than other seeds. This method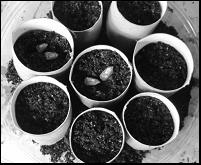 can be used on a much smaller scale by recycling clear plastic containers with hinged lids, and there are many of them to choose from. The first time I saw this was when Margaret Bielby planted some seeds for a talk at a gardening club. Some containers which can be used include those used for
· Strawberries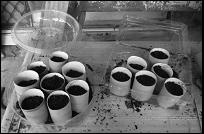 · Cherry Tomatoes
· Salad mixes
· Cakes
· Biscuits
Inside these I use cardboard cylinders which come from toilet paper, alfoil, lunch wrap, wrapping paper rolls etc. which can be cut to length.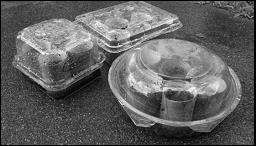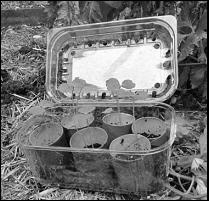 Before using the plastic containers make sure there are some drainage holes in the bottom and a few breather holes in the top (otherwise you will drown or cook your seeds/seedlings, and I speak from experience). Cut the cardboard cylinders 4 – 5cm long and place the required number in the plastic container, then half fill cylinder with seed raising mixture, your own or a commercial mix (I make a paper funnel to help get the soil in the right place). Then place the seed or seeds on the soil surface and cover with enough seed raising mixture for the size of the seed. (Rule of thumb – cover seed with as much seed raising mixture as twice the circumference of the seed.)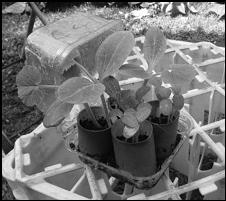 Then water from a spray bottle or watering bottle/can with fine holes with a mix 1 teaspoon Epson salts to 5 litres water. When I'm planting seeds that need to be soaked before planting I always dissolve a small pinch of Epsom salts in the water. Close the lid of the
container and place in a warm, sunny position but be wary on really hot days when they will do better in dappled light.
Make sure soil keeps damp. When seeds germinate and start to grow open the top of the container a little to allow better air flow and as they grow taller open completely. When the seedlings are ready to plant out, lift them with the soil and cardboard
---